Question: Guys how to handle situation when wife files an RCR ?
To rejoin or not to rejoin, that is the question
Yesterday in family court I saw a 'play' being enacted, husband and his lawyer on one side, and on the other side was the wife talking by herself.  The wife was saying that she wants to come back — the word being used was 'rejoin'.    The judge was trying to impress upon husband the necessity to explore all the possibilities including rejoining.  Rejoin sounds like a very nice word, but if someone's coming back can lead to rejoining with misery and life of daily frustrations, then that's not a rejoining we would like to go for, isn't it?
To give a background of above case which can be similar to many people's situations, the husband was first to file divorce, then brought wife back after mediation.  Wife used this opportunity of having come back to husband's house to file 498A and Domestic violence cases on him and parents.  Now after all these years, husband learnt how to fight back and kept on reducing maintenance amount.  So by now the wife thought that it is difficult to get any money, and maybe it's best to get back because there are no great number of husbands lined up anyway for ex-498A and DV wives!  So what's her future?
What lies in future for husband who takes wife back?
What is future of wife after filing 498A, DV, CrPC 125 is for her and her matriarchal/feminist and white knight patrons to decide.  In this post we are concerned about what are various possibilities which unfold for husbands who take wives back.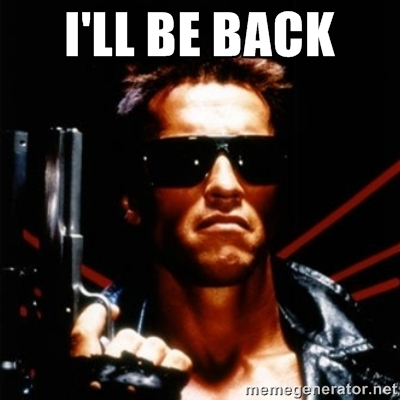 Wife as Terminator?
Possibility 1: Wife stays for 2 weeks to 2 months, and then files fresh cases on husband
This is the most common scenario which usually unfolds.  What usually happens is that the first time the wife had left the husband's house 'too early' in some sense, and she didn't plan out properly what to write in her DV petition or even IPC 498A.  So she feels that her petition is not too strong or weighty, and maybe it's time to get back for a short while, and prepare a proper petition with lots of incidents of 'torture', 'cruelty', and so on when she leaves the house for second time and finally.
Another scenario which happens is that sometimes this is a crude tactic used by feminist/matriarchal trained daughters to control the husband by launching the nuclear missile of 498A very early on in marriage.  Yes!  For all purposes, they are thinking that this filing of 498A is just a control/negotiation/bargaining tool to get the husband to learn his place in the house with them (read pet dog).  They 'genuinely' feeeeel that husband will soon learn his lesson and be begging on his knees to do her bidding from here on till eternity.
Another scenario which is getting unfolded more and more is that women are leaving the husbands' house, asking for divorce and settlement amount with hidden threats, and if husband doesn't take action (either divorce or RCR), then the women feel trapped because they thought that husband will cow down with mere hidden threat, agree to 'mutual' divorce, but he is holding on waiting to see what actual cases wife wants to file.  So these women realize that their original plan didn't work out, and they need a fresh plan to file cases and for that they need to come back first to husband's house.
Possibility 2: Wife comes back, kid is born, wife leaves, and fresh round starts
This is another common scenario which is being seen.  Especially in Indian society this can work out very well.  In Western society, the mindset is that people grow up to adulthood, take responsibility, and then they get married, and later have children.  In Indian society, the mindset is a bit reverse with the thinking being that once a person gets married, he or she may 'automatically' take up responsibility.  The next corollary to this is that if a couple are having problems in marriage, the 'elderly and wise'  advice is that once the couple have a child, they will learn to live together and take responsibility.  Does it make any sense, people?
So anyway what happens is that after an year or two, the wife has left the husband's house for her mayka/parents' house with the kid, and they start giving hints to man's side about 'mutual' divorce/settlement.  Sometimes they will file CrPC 125 or DV case and ask for maintenance, and our poor man is now really trapped having had the 'honour' of having fathered a child for which he has no rights or respect, but he is supposed to shell out money in name of wife (not child!) for many years to come till child is 18 or adult.  So practically speaking he becomes a sperm donor and a monthly cash dispensing machine.
With a child being born but wife having left with the kid, most men lose all desire for the child too.  They get too preoccupied with how to fight maintenance, or how to get her back but find some 'safeguards' or 'precautions' so that in future she can't file cases.  All this search for safeguards and precautions is nothing but chasing a mirage.  Because when a young woman files complaint against a man, the whole system is geared to listen to her, that's just the way the conditioning has been done, and it's not going to change without doing activism for men's and father's rights, no matter which lawyer you hire or what tactics you adopt.
Few people fight for visitation/custody of child too.  They can upset all the calculations of wife because usually these women (and their divorce industry patrons) never expect that a man will care to fight for child and so on.   They have multiple ways possible: e.g. to pay for child's school fees etc or into separate child's account, and pay low maintenance to wife, get visitation rights and exercise them.
For all the others, once this situation happens, if the maintenance amount ordered is high, then it is very difficult to get out of it without paying lumpsum settlement.  Because getting it reduced is difficult since if the judge reduces it for the wife, he/she may increase it for the child since growing child will have more needs.  That's for the 'benefit' of those who have been searching online forums endlessly for 'how to get out of these cases' and so on.   If the maintenance amount ordered is low, then things can drift like that for many years.  In that case, there is a possibility also that wife may tell court that she wants to come back!
Possibility 3: Wife stays for longer duration, maybe 6 months to even 2 years, and then files cases
This is a rare scenario, and I have seen hardly 2-3 cases like this out of hundreds, and in one of them there was child already when wife had left for the first time.  In second case, wife came back after giving police complaint but later gave affidavit of her complaint being false and that she wanted to be back with husband.
In third case, there was a mutual 498A 'compromise' (the C-word) in front of high court but the couple couldn't sustain the original spark for more than 1 years after this C-word happened.
So like I maintain, once a woman has even so much gone to police, or complained against husband publicly, or complained to some women welfare committee or other myriad names; that marriage is most likely going to break.  Bringing her back, having a kid, and so on will not make any difference.  The basic reason is that these women are indoctrinated with feminist/toxic matriarchal mentality and they have no intention or sometimes even capability of creating or sustaining any relationship with any man.  I, me, myself is their narcissistic mantra.
Anyone who advises that "a woman doesn't want to destroy her own marriage" is someone who didn't step into 21st century.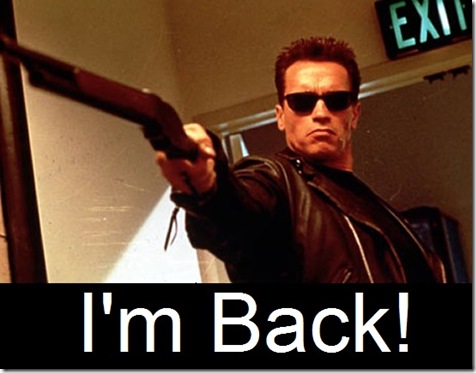 Now you will be terminated!
Say to wife and CAW cell/judge/mediator/lawyer: Thanks but no thanks
Now we come to the part where if you have decided that you don't want wife back, but you can not seem to find the right words to express it, or you are facing too much pressure from all the power brokers be it CAW cell, judge, mediator, your own lawyer to take wife back.
Tell them these points:
1. I don't trust her.  You can then explain the reasons why you don't trust her like: "she came back once only to file DV case on me", "she said mutual divorce first and later filed 498A on all our family", and so on.
2. What ifs: What if she comes back and files 498A again on me and parents.  Will we get bail?  Who can guarantee that we get bail?
What if she comes back and this time she files IPC 377 (unnatural sex, 10 years max punishment) along with IPC 498A and other sections?  Will the police refuse to take IPC 377 complaint?
3. She crossed the line (Lakshman Rekha for traditionalists): I had clearly told her that once she takes the problems into legal domain or police, expect nothing but a good fight from me, no matter what comes or how long it takes.  I am always true to my word!