Asian paints has released a new TV advertisement recently depicting husbands as useless.  The advertisement is causing some anger in the manosphere so I decided to take a look myself and found it is not just one, but a series of 4 advertisements.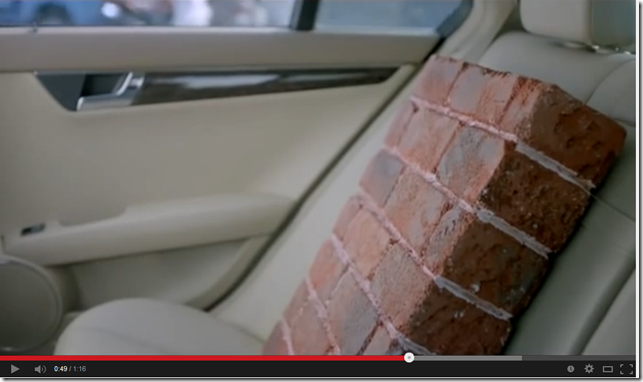 The advt above which is shot in a moving car shows a brick wall in the car to depict the useless husband to whom our fine lady is talking to but who seems to answer in monosyllables!
The next we hear an announcement aimed at this fine, responsible wife that husbands are useless and she should log on to Asian Paints website, and select her shades, mixes, whatever.
In a similar vein, the other 3 advertisements show a dialogue between wife and husband where they show the husband towards the end of the advertisement and he turns out to be a chunk of brick wall!   Below are links to the videos on YouTube along with snapshots taken from the ads.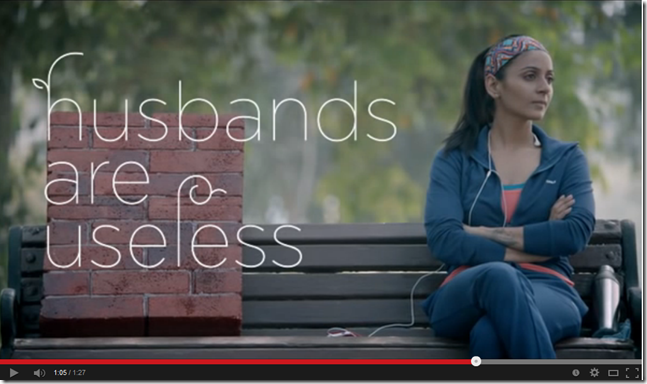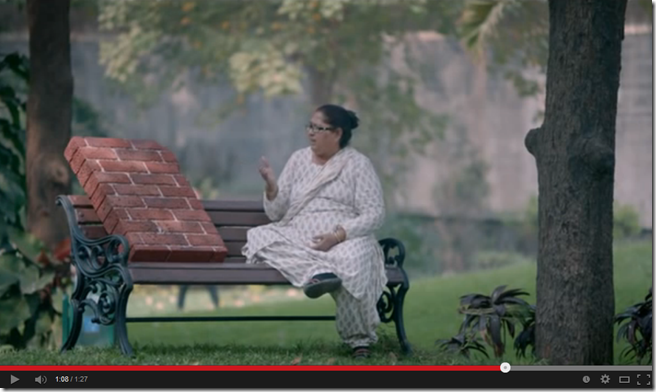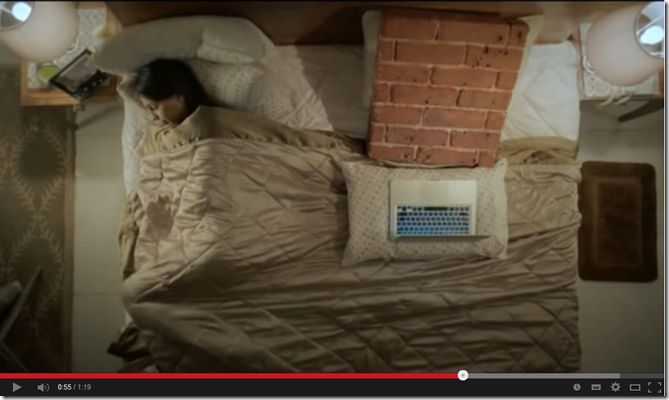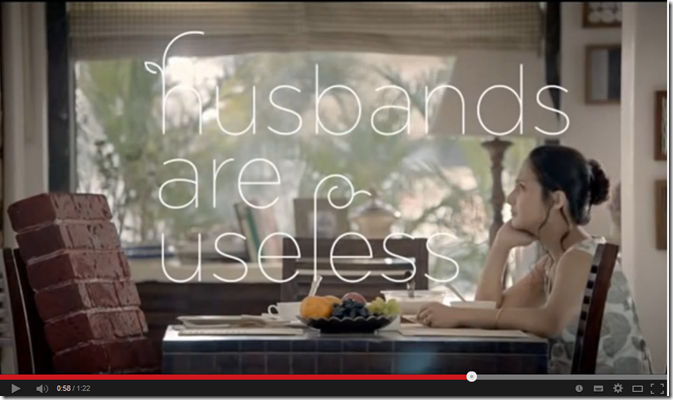 Upon protests by MRA on twitter, Asian Paints seem to be suggesting that all this is harmless fun: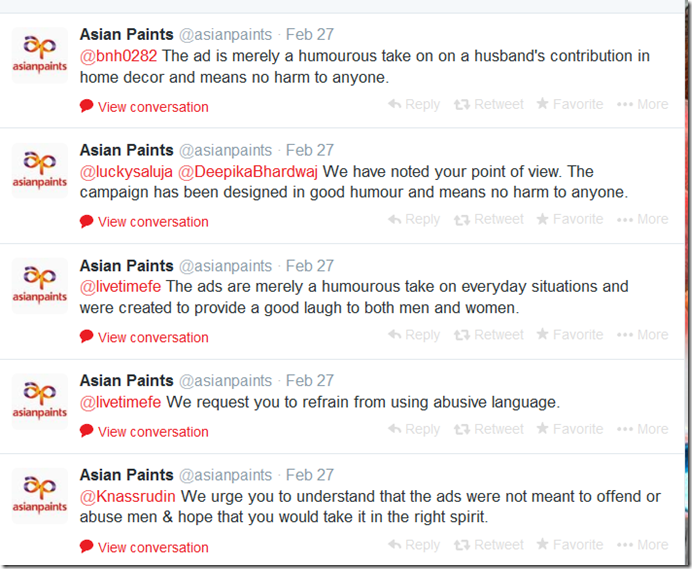 A few months back Asian Paints had released a print advertisement (which I cannot find online) where standing along with her husband in army uniform, the wife states: "thanks to my army husband who painted our modest house just like my parents' home'".  (Note: I have a problem with that advertisement too, and if I get a picture of it, I will post about it)
But what a sea change has happened in a few months!  Doting (army) husbands who knew how to paint a house just like their in-laws' house have turned into "useless husbands", all in a span of few months!
I will tell Asian Paints what will be harmless fun.  When all the useless husbands stop in their tracks before opening their wallets, or swiping their cards when they hear the word Asian Paints.  Below are the list of worthy paint companies apart from Asian Paints so there is really no dearth of shades which are available only with asian paints.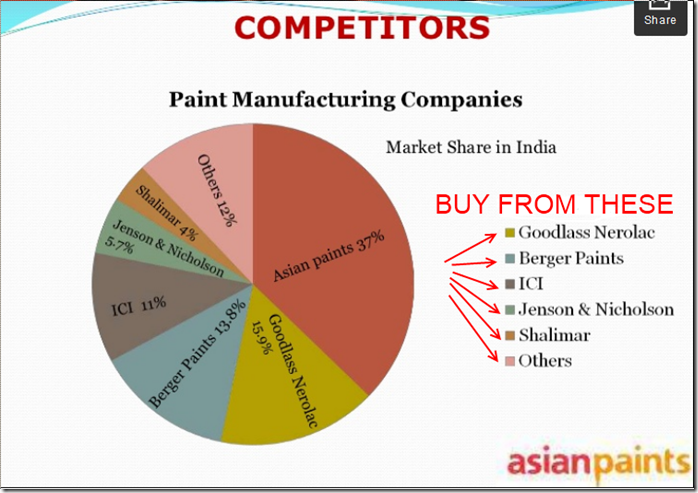 Above image from: http://www.slideshare.net/dhirendrasuman/asian-paintsbranding-startegy
It will be harmless fun again if stock price of asian paints drops like the bricks (they call it useless husband) in pic below.  After all, share prices move up and down!