This post was meant to be written last year – but better late than never – and it is now just in time before the next Holi, also to prepare the readers for what the deranged English 'liberal' media might come up with this time before Holi festival.
Around this time last year, the English main stream media – the fountain of progressive liberal derangement™ – came out with reporting that semen filled balloons were thrown on some girls in Delhi.  It was reported to be one incident, but as is expected from the 'civilizing' role of English media on us brutes, they lost no time in chest-beating, and lamenting the moral slide among Hindus (it HAS TO BE Hindus, our journalists just know these things even before knowing them!).  A sample below: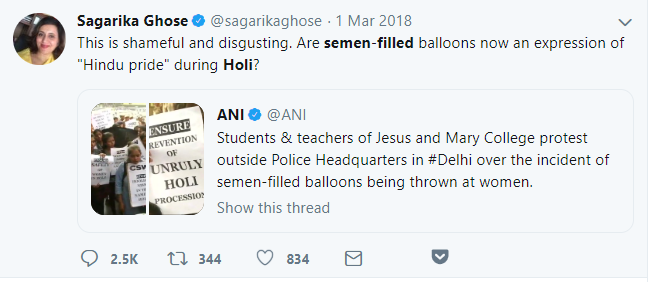 Questions:
How does this "illustrious" journo already know that the balloons have been thrown by some Hindus?
Did she apply some common sense or logic to first ascertain as to how feasible it is to fill up balloons with human semen?  It doesn't exactly flow out by turning a tap!
Even if it is true, how can she be certain that those indulging in this are expressing some kind of "Hindu Pride"?
In other words, you can be sure that the journo got her annual affliction of Holi Derangement Syndrome™ (HDS) – that time of the year when spring is in the air, air is becoming warmer – but so is the seasonal derangement of the journos which starts a few weeks before Holi, peaks just about a couple of days before Holi, but miraculously the symptoms are cured when the festival is over.  Then the journo sets her sights on the next Hindu festival (male/patriarchal according to them) to target.
The timeline of this onset of hysteria, Peak Holi Derangement™, followed by exhaustion and recovery phases are shown in the graph below.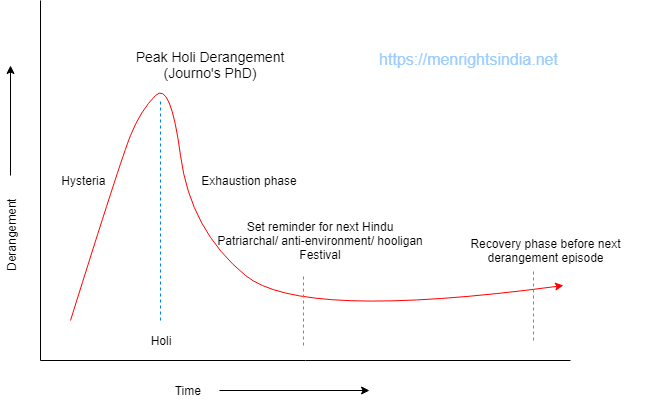 As regards the truth behind the story about semen-filled balloons, since journalists are probably the last people to be depended upon for telling it – below is the RTI filed to NCW and reply to it on the semen-filled balloons fiasco.  The RTI was filed on NCW since they were one of the government agencies which had sent a team to investigate about the alleged incident.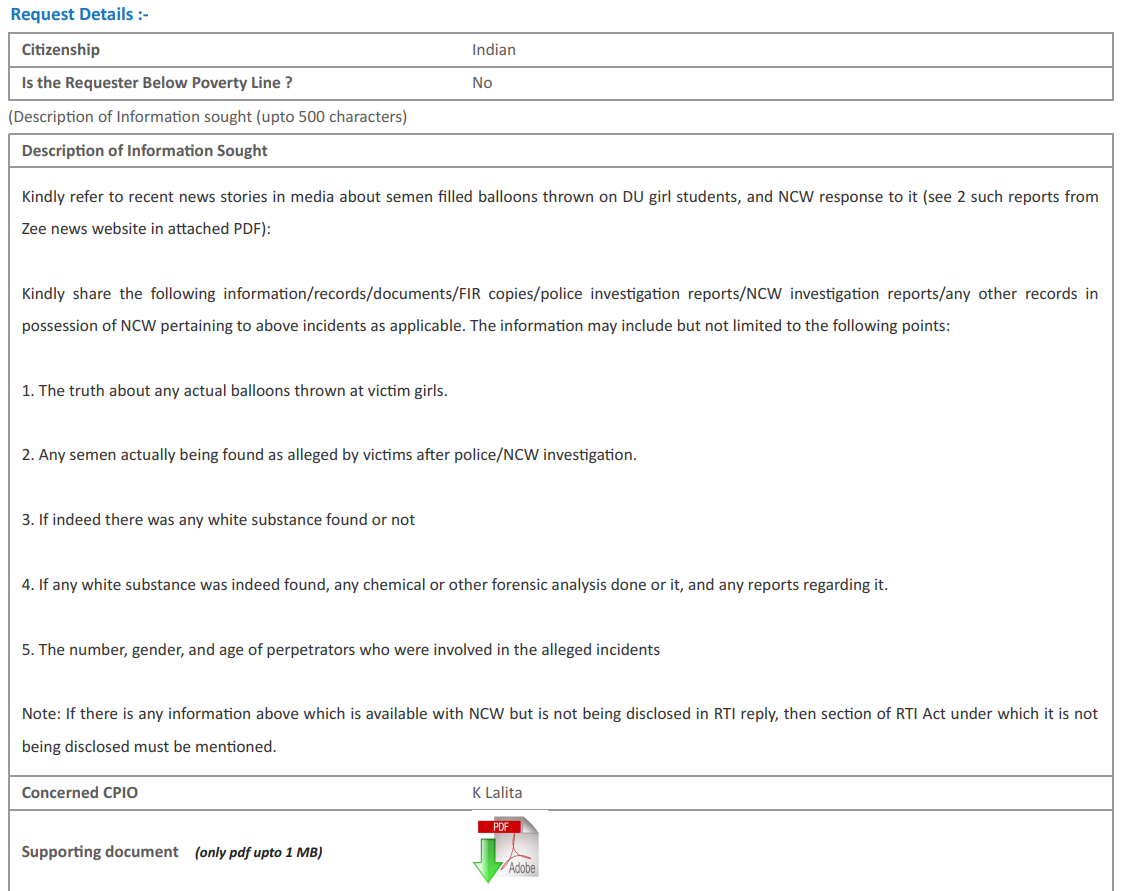 Reply to above RTI is given below: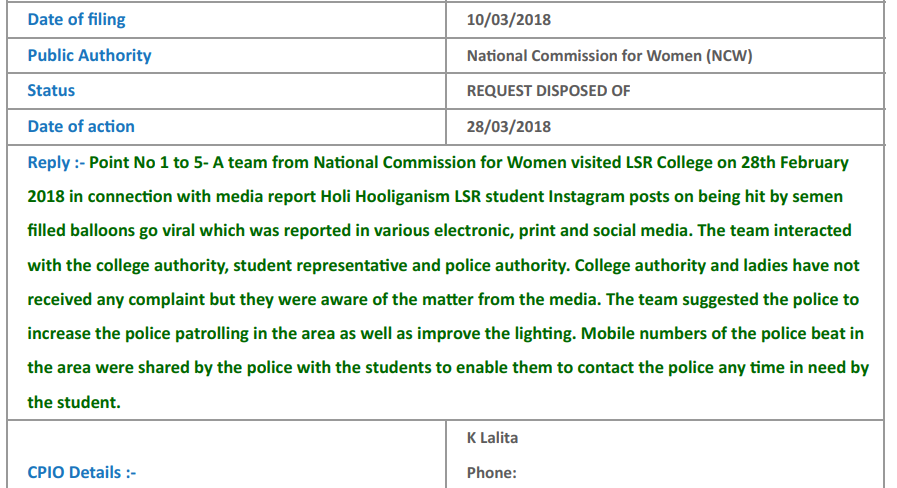 The above reply to RTI says clearly that the alleged victims of the semen-filled balloons "have not received any complaint but they were aware of the matter from the media"!  So you can now rest assured that this was likely a purely invented 'event' by the main stream media during their annual Holi Derangement Syndrome™.
But truth be damned.  When it's Holi time, the journos are just getting ready before they go all guns blazing!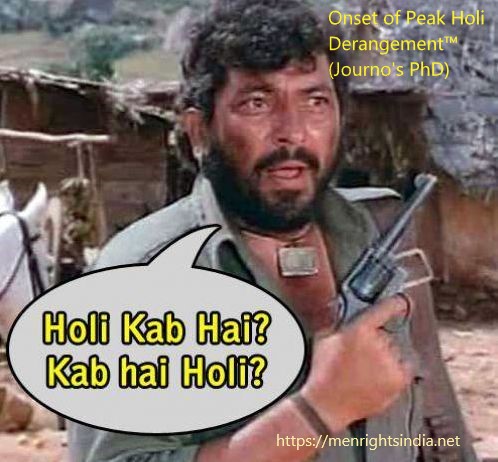 Note: the ™after progressive derangement syndrome, Holi Derangement Syndrome, and Peak Holi Derangement are just in jest – these are not trademarked and cannot be so, let these be shared as much as possible.