There was a bit of cheer in the husbands' camp lately with SC judgment saying that arrest in IPC section 498a (and offences with less than 7 years punishment) should strictly be done following CrPC 41 and 41A guidelines. Well, as usually happens, such relief news is usually quickly followed by another judgment by higher courts which contain stern warnings and admonitions; lest the husbands become too happy and delirious and forget their role as protectors and providers to women and children!
http://timesofindia.indiatimes.com/india/Delay-in-maintenance-to-wife-violates-human-rights-SC/articleshow/38513545.cms
"It is the sacrosanct duty to render financial support even if the husband is required to earn money with physical labour, if he is able bodied. There is no escape route unless there is an order from the court that the wife is not entitled to get maintenance from the husband on any legally permissible grounds," it said.
What exactly are the sacrosanct duties of a wife? You might ask… Nothing really, as per the law, because the so called 'patriarchal' male dominated parliament never thought a need would arise to prescribe any duties for wives because they all will do their god-given duties anyway

The grand 'patriarchy' will make sure that they are chained to the home and hearth and for not a moment even entertain a thought of escaping from their duties.
But for that rascal called husband, of course, for him we need to provide strict duties of maintaining wife even with physical labour. Actually I think there should be scheme like MNREGA for husbands (whether urban or rural) who are without income and have to pay maintenance still, so that they can at least have an assured income.
Actually, there is no new principle in above judgment. This has been the standard mantra of courts … beg, borrow, steal but pay maintenance to wife. Even a senior civil judge gave 'advice' to me off the record, "you should beg, borrow, steal and settle these cases". Yeah right. I will play kabaddi in free time rather than settle anything! Give this advice to your son when your daughter-in-law drags all of you into the legal jungle of your creation.
Is this man able-bodied? Serves him right…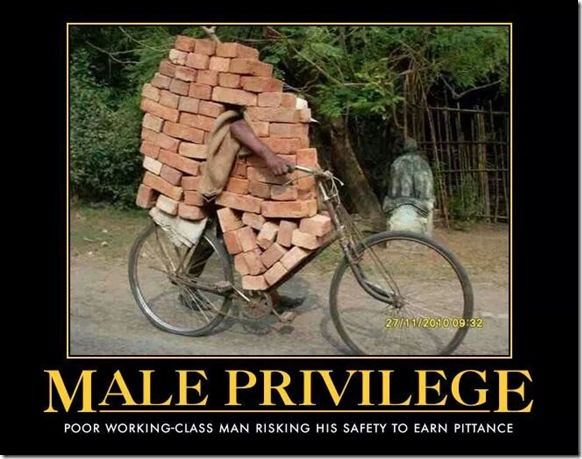 How about this patriarchal male? Should he pay maintenance too?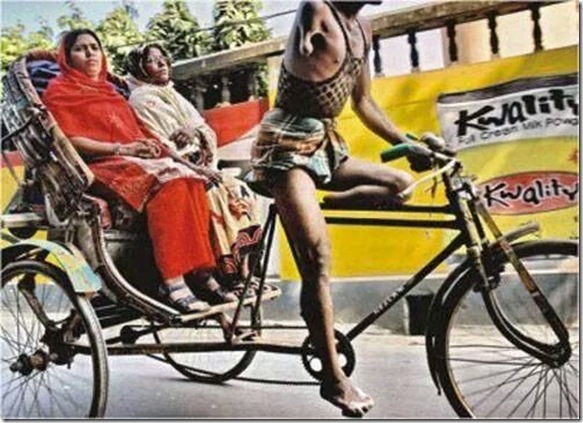 Further news is interesting in a different way altogether:
Nine years later, the family court granted her a monthly maintenance of Rs 2,500 and her son Rs 1,500. On appeal, the high court granted her maintenance from 2002 on learning that the husband paid her nothing during pendency of the petition before the family court. The husband challenged the decision in SC.

The bench of Justices Misra and Gowda said, "Dilatory tactics by any of the parties has to be sternly dealt with, for the family court judge has to be alive to the fact that the litigation before him pertains to emotional fragmentation and delay can feed it to grow.

"We hope and trust that family court judges shall remain alert to this and decide matters as expeditiously as possible keeping in view the objects and reasons of the Act and the scheme of various provisions pertaining to grant of maintenance, divorce, custody of child and property disputes."
If anyone is awake in judiciary, they must know that family courts are not any different from other courts when it comes to tareekh pe tareekh (continuous adjournments) way of doing things. They will decide divorce case when parties are already approaching old age, decide child custody when child has finished major part of his/her growing life. As to maintenance, you can yourself see they took 9 years to decide on maintenance. Must have been a really tough case to crack! Phew… the judges sure need their summer vacation.